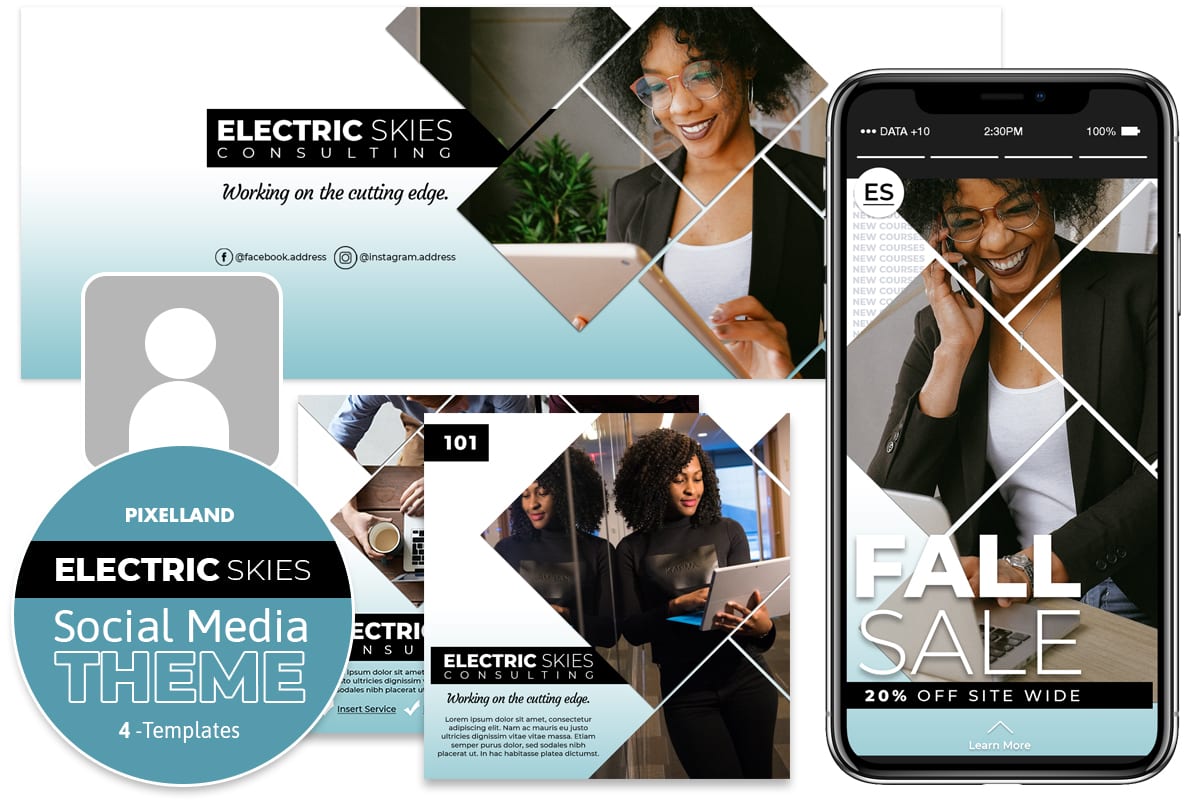 Full Template tutorial | Step-by-step
New to Photoshop?? No problem! Download our FREE Electric Skies social media theme. Follow our step-by-step tutorial and you'll be posting branded content in no time! It's time to level up, and Pixelland is here to help.
What's comes in the theme?
Facebook Post Template (PSD)
Facebook Cover Art Template (PSD)
Instagram Post Template (PSD)
Instagram Story Template (PSD)
Step-by-step Video Tutorial
Get this Social Media Theme Today!
Learn how to utilize your basic design skills and free platforms like Facebook and Instagram to establish your brand.

"This theme takes the guess work out of branded content creation across the board. We've seen some major growth in the past year. It's great to fianlly look just as good as we feel!!"
Pixelland is a design agency that focuses on teaching design creatives how to make money doing what they love by providing you all the tools to make it happen!